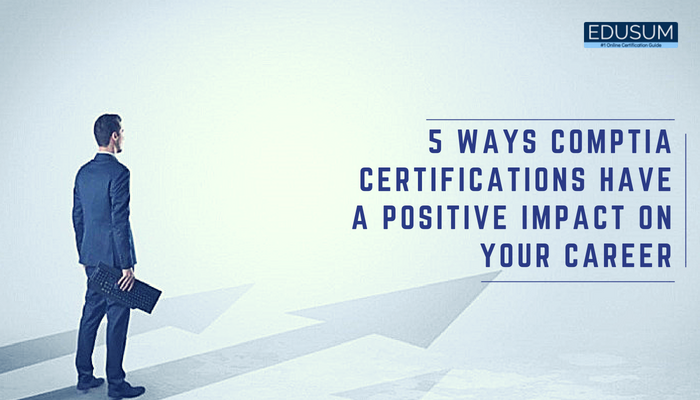 Earning CompTIA Certifications to prove your skills and knowledge is the norm in the IT landscape, and that does not look to be changing anytime soon. Still, often it requires time and money to earn those certifications. Exactly what difference do they make?
Well, current certification holders about their experiences post-certification and showed that CompTIA certifications make a world of difference, both for career and self-growth. Check out five ways they do so.
1. Personal Satisfaction
The number one area influenced by getting a CompTIA certification is personal satisfaction. It may not be the first thing that comes to mind in supporting find a job, but you'd be surprised! Those who have confidence in their abilities and skills are more likely to come across as competent and effusive, whether it's socializing at job fairs or listing accomplishments during an interview. Having a reasonable level of self-confidence is necessary for landing, and keeping, the job you want.