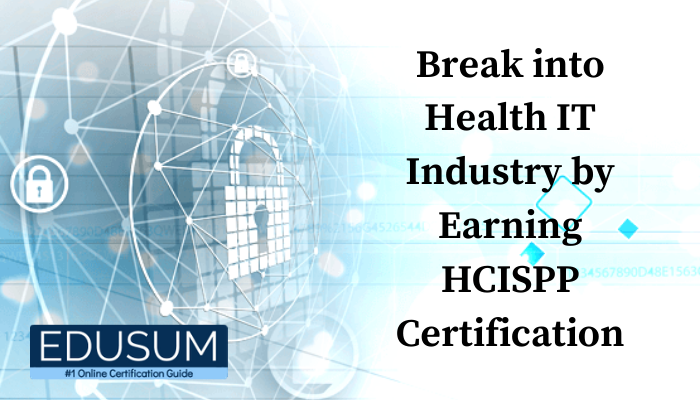 What is HCISPP Certification?
The HCISPP, HealthCare Information Security and Privacy Practitioner certification help practitioners like you prove their knowledge and skill to efficiently execute, manage or evaluate the security and privacy controls for healthcare and patient information. It confirms you have a solid foundation in healthcare risk, security, and privacy, and you understand essential healthcare regulations.
With the accelerated growth of the healthcare industry, they confront rising challenges to retain all the personal health information secured and protected. Thus, it requires to assurance of knowledgeable and experienced security and privacy of practitioners to protect such sensitive information of the people. HCISPP works as a defense in securing such health information. HCISPP certification demonstrates that a practitioner's experience and basic knowledge in privacy and security can control personal health information with adequate care and safety.