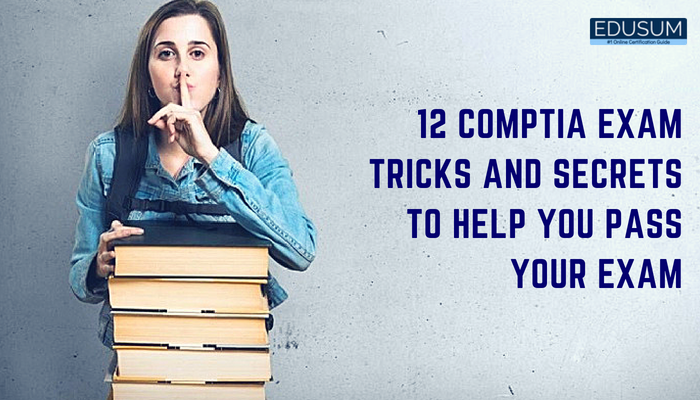 CompTIA certifications help individuals build outstanding careers in information technology and enable organizations to form a skilled and confident staff. Get certified and be ready for today's and tomorrow's IT challenges.
Taking Exam is no fun. There's a reason it's a familiar nightmare for anyone that's ever been in school, even briefly. This goes double for CompTIA exams which are a significant investment regarding time and preparation.
But just because it's hard does not mean it is impossible. People pass and get their CompTIA certifications every day. While nothing will ever replace thorough studying, these 12 tricks and secrets to help you pass your Exam are sure to help you show up for test day confident and ready.