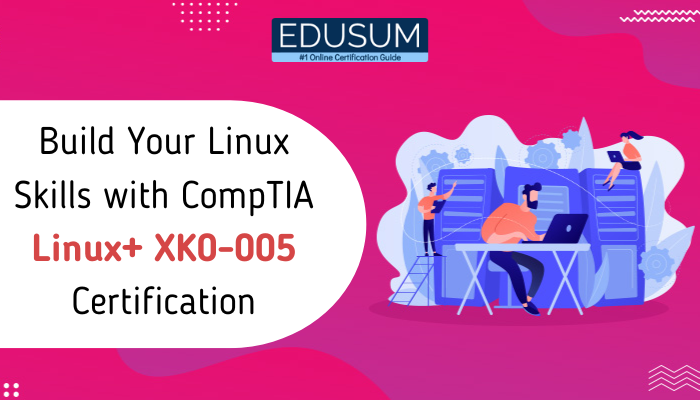 In almost all the devices of our everyday lives, Linux is one of the most-utilized operating systems worldwide. With such comprehensive use, there are many opportunities available to those aspiring to put the time and effort into learning how Linux works. Getting certified is ideal for demonstrating your worth as a Linux systems administrator. There is an apparent demand for Linux skills, and certification exams can help set you apart from other job candidates. One such hugely famous Linux certification is the CompTIA Linux+ XK0-005 certification.
Overview of CompTIA Linux+ XK0-005 Certification
The CompTIA Linux+ XK0-005 certification provides the basic skills and knowledge you require to work with Linux systems. It is often regarded as the foundation certification for Linux users. Linux+ certification includes the command line, installation, configuration, and basic networking applications. And also provides critical knowledge for Linux systems maintenance.
CompTIA Linux+ XK0-005 certification is appropriate for someone who has restricted knowledge of Linux systems or is a newbie to the field of expertise. Achieving this certification is a perfect starting point for those who plan to earn other Linux certificates.