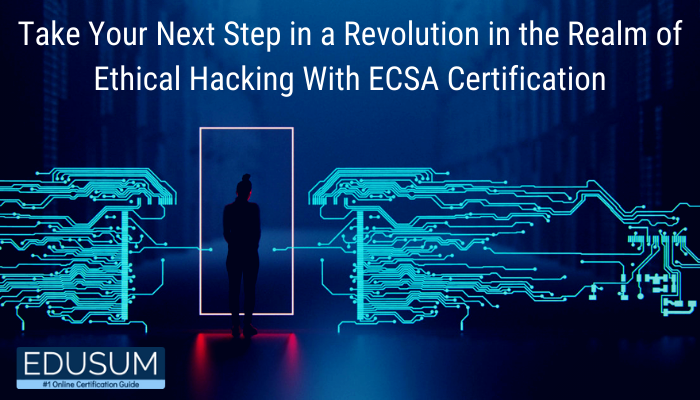 ECSA is a globally respected penetration testing program that addresses the testing of operating systems, modern infrastructures, and application environments while training the candidates on how to document and make a professional penetration testing report. EC-Council ECSA certification takes the tools and methods included in CEH to the next level by employing EC-Council's published penetration testing methodology.
Overview of EC-Council ECSA Certification
The new ECSA v10 exam includes updated curricula and an industry-recognized comprehensive step-by-step penetration testing methodology. This allows a learner to promote their ability in implementing new skills learned through extensive practical labs and challenges.