The Certified Information Systems Security Professional (CISSP) is a world-recognized leading information security (IS) certification. An independent certification, CISSP is offered by the International Information Systems Security Certification Consortium (ISC)2.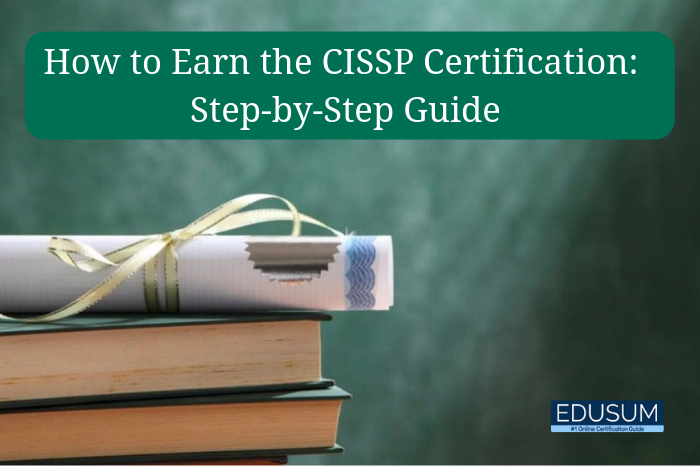 According to the International Information Systems Security Certification Consortium (ISC)2, CISSP certification confirms an information security professional's technical and managerial expertise and experience to efficiently design, engineer, and execute the overall security aspect of an organization.
The (ISC)2 CISSP certification exam is bewilderingly difficult and resource-intensive; the reason for this is not unconvincing, notably if one takes a quick look at all it requires to achieve this certification. First, are the length and duration of the exam. This article aims to explain the process and help you prepare.
What is the CISSP Certification?
CISSP stands for Certified Information Systems Security Professional. The certification was created in 1991 by the International Information Systems Security Certification Consortium (ISC)2, a generous that is the caretaker and credentialing body for the CISSP.
The CISSP certification is an elite way to prove your knowledge, accelerate your career and become a member of a community of cybersecurity professionals. It confirms you have all it takes to design, engineer, implement and run an information security application.
What are the Requirements for Earning and Keeping the CISSP Certification?
To be eligible for the CISSP certification exam, you require at least five cumulative years of paid, full-time professional experience, comprising at least two years of work in the exam's eight Common Body of Knowledge (CBK) domains.

Otherwise, you can have four years of work experience, plus either a four-year college degree or an accredited certification from the CISSP Prerequisite Pathway. You also have to agree with the (ISC)2 Code of Ethics and give background information on things like felony convictions and association with hackers.

The second step is to pass the CISSP exam. If you fail the first trial, you can retake it, though you have to pay for each trial. If you pass, you must receive a written endorsement within nine months from someone who can certify your professional experience and who is an active (ISC)2 credential holder in good position.

The certification is valid for three years. Each year, you must earn and post at least 40 continuing professional education credits through educational projects, such as attending live events, online seminars and other learning opportunities. There is also an annual maintenance fee.
CISSP Certification Exam Details
The English-language exam is consists of 100 to 150 questions. These include multiple-choice questions, as well as advanced innovative questions.

The English exam uses Computerized Adaptive Testing, utilizing an algorithm to adjust the complexity of each successive question based on the applicant's ability level. Applicants are given six hours to complete the exam.

The questions are weighted distinctly, adding up to 1,000 points. To pass the CISSP exam, you must get a minimum passing score of 700. You only obtain a score of pass or fail.

If you fail the exam, (ISC) 2 explains some details of your performance. You will get a ranking of the exam domains according to the percentage of questions you answered accurately.
What Topics are Covered in CISSP Certification Exam?
Security and Risk Management (15%)

Asset Security (10%)

Security Architecture and Engineering (13%)

Communication and Network Security (14%)

Identity and Access Management (IAM) (13%)

Security Assessment and Testing (12%)

Security Operations (13%)

Software Development Security (10%)
Why Get a CISSP Certification?
Most prevailing and would-be CISSPs say the basic reason they want a CISSP is to expand their marketability. Other reasons include filling in knowledge gaps, acquiring peer recognition, extending one's professional network and advancing to the development and growth of the profession.

One benefit of CISSP certification is that, in preparation for the exam, you're going to study a lot about subjects you didn't know about before. Sure, some of this material is tedious and ineffective, but studying for the exam will give you a very solid knowledge base, no matter how difficult it seems at the time.
If you are about to appear for the exam and worried about its result, we have a top 6 tips to help you prepare for the CISSP certification exam:
1. Understand the Exam procedure
While this may seem like a easy thing but a lot of applicants often skip this very simple yet very necessary step. Before you even start preparing for the exam, try first thoroughly to understand it.
Visit the official website of (ISC)2 to get all the primary information about the certification. Here, you can also find a lot of links to relevant information about practice tests, study resources, CISSP Certification training providers and much more.
2. Give Importance to Domain
Once you have a decent amount of knowledge about the exam, the next step is to identify the exam domains. You can read the official exam guide of (ISC)2 where you can find a summary of the exam.
You'll also get to know the various domains and the number of questions assigned to each domain. Provided with this information, it'll be simpler for you to create the appropriate study plan.
3. Create a Study Plan and Follow It
Because of the extent of the topics included in the CISSP syllabus, you should create a study plan. This study plan should take into account a study calendar that counts down the day until you plan to take the exam. While each person's experience and the understanding level is different.
It is essential that you allocate ample time to read through the entire CBK. While going through the CBK, you should study, practice the mock exams, review topics that you require improvement, and visit forums online to gain more insight. This is a whole lot of tasks to accomplish, and without proper planning, the chances of doing everything extremely reduce, and your chances of passing the exam decreases. You, therefore, require to create a study plan that fits your schedule.
4. Actively Participate in the Online Community
The CISSP has a big online community where applicants come together to share their views. Even if you do not know of any, just go through Google, and you will be surprised at the large number of forums that will show up. When it comes to getting information from an online community, it is very important to verify the reliability of the source. Whatever information you found online, it is necessary that you cross verify it in any official material, such as official publications, books, and other guidelines. Many applicants share their experiences and opinions online. Go through these posts, ask questions, and share your views to have an all-rounded perspective about the examination.
5. Take Practice Tests
With 250-CISSP questions to be answered in 6-hours, you'll only have less than two minutes for every question. This indicates that you don't just require to have great knowledge of all the eight domains but a solid understanding of time management and stress management.
The best way to tackle these challenges is to give as many CISSP practice tests as possible. With the help of practice tests, you'll be able to manage your time properly and would also get to know your flaws and strengths. Based on the practice exam results, you can then make modifications to your study plan.
Edusum.com offers the practice tests created to assess your preparedness for the CISSP certification exam. You can be assured that any exam resource you get from this site is genuine and official. You don't have to bother about practicing outdated questions, because all questions are regularly updated to deliver you the most prevailing information.
6. Take the Exam
As with any test, be assured to get good sleep and arrive at the test center at least 15 minutes before the registered time. Take time to review any flashcards and notes that you may have right away before the exam. Any breaks you take will count on to the six hours of exam time.
Conclusion
The CISSP certification is official recognition that you understand the industry thoroughly. The CISSP certification is about lifetime education, so passing the exam is just one level. To maintain your CISSP certification, you have to be recertified every three years and get continuous professional education.