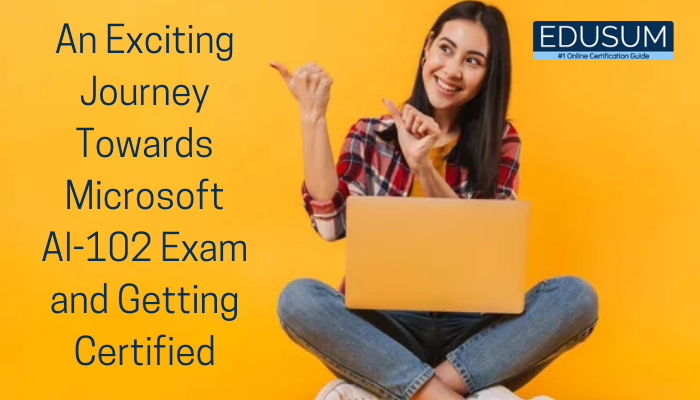 Now, most developed systems are proceeding forward with AI technology. To embrace this AI transformation, most organizations are looking to hire AI engineers who have the prospective skills to manage all AI solutions services on different platforms. So, earning a certificate in the AI domain (AI-102) is crucial for IT professionals. The applicant who passes the AI-102 exam will be entitled Microsoft Certified Azure AI, Engineer Associate. Earning Azure AI certifications by passing the Designing and Implementing a Microsoft Azure AI Solution exam is an ideal move to make a career as an AI solution provider in the cloud domain.
Essential Information About Microsoft AI-102 Exam
Microsoft Azure AI-102 exam comprises 40-60 questions of different types such as multiple-choice questions, scenario-based single answer questions, arrange in the correct sequence type questions, mark review, drag & drop questions, and so on. The applicants will be given 130 minutes to complete the exam. The passing score for this Microsoft exam is 700 out of 1000. AI-102 exam cost is $165.
The AI-102 exam measures your understanding of five knowledge areas:
Plan and manage an Azure Cognitive Services solution (15-20%)

Implement Computer Vision solutions (20-25%)

Implement natural language processing solutions (20-25%)

Implement knowledge mining solutions (15-20%)

Implement conversational AI solutions (15-20%)
Why Should You Pass the Microsoft AI-102 Exam?
Lots of benefits come with passing the AI-102 exam and earning the Microsoft Certified - Azure AI Engineer Associate certification. Some of the reasons for passing the this Microsoft exam include:
You'll obtain the certification from a prestigious certification vendor - Microsoft.

It confirms your expertise and skills in Azure AI solutions.

It reveals how trustworthy you are. You'll prove that you can accomplish the technical tasks that the Microsoft AI-102 exam measures you on.

You'll learn that any plan you set for yourself is attainable as long as you work hard and do all it requires to accomplish it.

It unlocks doors of excellent job opportunities for you.

You are qualified for promotions and higher salaries.
How to Prepare for the Microsoft AI-102 Exam?
Here are some tips to help you prepare and get through your Microsoft AI-102 exam, such as:
1. Register for AI-102 Exam Well in Advance
Scheduling your exam in advance will help you to chart out your studies in the available time. Give priority to your AI-102 exam preparation, but also make sure to balance your studies along with other essential and urgent responsibilities.
2. Get Familiar with the Exam
Make sure you perceive what the Microsoft AI-102 exam involves. Visit the Microsoft official website to know what the AI-102 exam is all about. Understand the objectives and the objective of the exam. Don't start your preparation before knowing the exam thoroughly.
3. Make a Realistic Study Plan
Studying for the AI-102 exam without a proper plan will not be beneficial to you. There's a chance that you may get diverted by other things that are not of priority to you. Enclose all your commitments in your study plan so you won't have to ignore other important facets of your life. Make sure you follow your study plan strictly.
4. Make Most out of Microsoft Official Website
For the AI-102 syllabus topics and other study resources, make sure you get authentic and updated information for this Microsoft exam from the official website.
5. Take Up a Training Course
The training course will give you a thorough understanding of the AI-102 exam topics. Microsoft provides ''Course AI-102T00: Designing and Implementing a Microsoft Azure AI Solution" for the AI-102 exam. Microsoft course instructors hold years of experience in qualifying the candidates. They will help exam takers on what to anticipate in the exam and also share tips on passing the exam.
6. Obtain AI-102 Study Guide
You can come across many books and study guides for this Microsoft exam on the Internet, and they will systematically guide you on the AI-102 exam topics. Some of them also include practice tests and exam preparation tips.
7. Use AI-102 Practice Test
There are many websites that provide practice tests for the Microsoft exams. Utilize the AZ-102 practice test to gauge your preparation level for the exam. It will help you identify the areas that you still require to work on.
8. Engage in an Online Community
It is fun studying as a group because you can ask doubts and learn from what the other group members share. Many group members have passed the exam, and you can learn quite a lot from them.
9. Have Enough Good Quality Sleep
Sleep early the night before the actual exam. The candidates who have a good night's sleep are known to score well in exams. Make sure you ace the exam with a fresh mind.
10. Go Through the AI-102 Exam Questions Carefully
Carefully read and understand the AI-102 exam questions. Give sufficient time to each AI-102 exam question while being aware of the time limit. If you confront a tough question, you can skip it and answer it later. Make sure to attempt all the questions.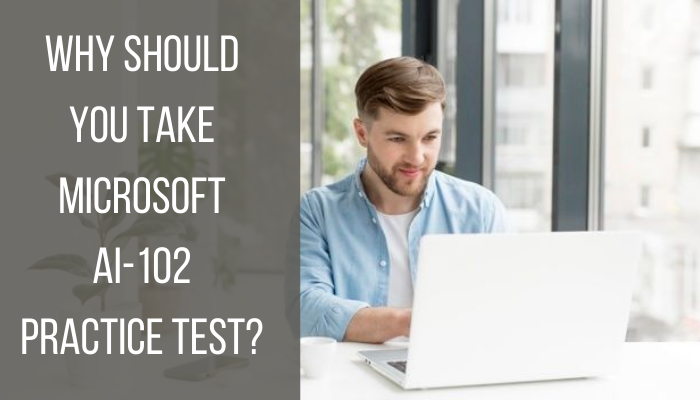 Reasons to Prepare with Practice Test to Pass Microsoft AI-102 Exam
For any exam, attempting practice tests can help you become familiar with the exam. Moreover, it can take off any confusions or doubts you might have about the AI-102 exam and help you feel more confident when you sit for the real exam.
Above all, the AI-102 practice test from Edusum.com is the best way to identify where you stand and how prepared you are for the exam, and it helps you pinpoint which AI-102 exam topics you need to improve upon.
Let's explore the top three reasons you should take the practice test.
Help you comprehend what the AI-102 exam topics are

It makes you familiar with the exam structure under a time limitation.

Help you perceive what you have soaked up from your learning.
Conclusion
It needs no rocket science to pass your Microsoft AI-102 exam. Once you understand what this Microsoft exam is all about, then take willful actions to prepare for it, you will get through it. Further passing your exam, you'll be on your way to earning your Microsoft Certified - Azure AI Engineer Associate certification, which will fetch plenty of personal and career benefits. The job profiles associated with this Microsoft certification include data engineers, data scientists, IoT specialists, and AI developers to produce complete end-to-end AI solutions. Salary varies from $142,500 to $216,500 and is dependent on various factors such as education, skills, location, and experience.