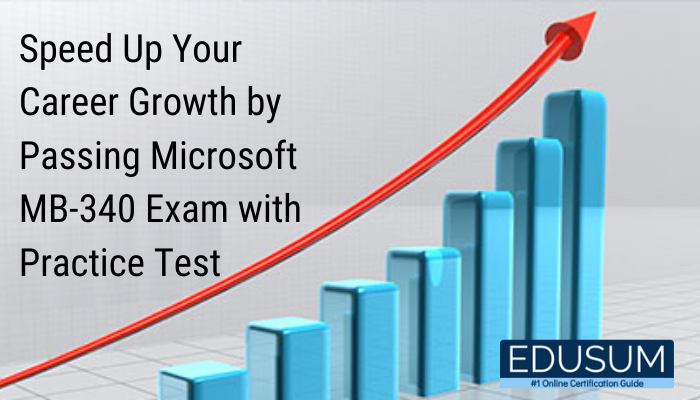 The Microsoft Certified: Dynamics 365 Commerce Functional Consultant Associate certification proves your expertise in this area and offers you the opportunity to demonstrate your skills. To get this certification, you need to pass Microsoft MB-340: Microsoft Dynamics 365 Commerce Functional Consultant exam. If you're a functional consultant, developer, information worker, or IT or business professional utilizing Dynamics 365 Commerce to support your team and organization, this Microsoft certification can boost your career. As an applicant for this certification, you configure, deploy, and maintain Dynamics 365 Commerce applications.
Important Information About Microsoft MB-340 Exam
Microsoft MB-340 exam consists of 40-60 exam questions that you have to complete within 90 minutes. You may come across exam question types that involve the best answer, multiple-choice, build list, case studies, drag-and-drop, and hot area. To pass the exam, you have to obtain a passing score of 700 marks. The MB-340 exam cost is $165, and you have to register with Pearson VUE to schedule the exam.
MB-340 Exam Topics
Configure Dynamics 365 Commerce Headquarters (25-30%)

Configure products, prices, discounts, loyalty, and affiliations (25-30%)

Manage Point of Sales (POS) in Dynamics 365 Commerce (15-20%)

Configure and manage Dynamics 365 Commerce call centers (10-15%)

Manage e-commerce (15-20%)
Why should You Pass Microsoft Dynamics 365 Commerce Functional Consultant MB-340 Exam?
A professional aspiring to add value in their place of work cannot overlook this exam. MB-340 exam makes it possible for you to achieve a Microsoft certification that will enhance your career prospects.
Here are more reasons to pass Microsoft MB-340 EXam:
1. You Become Certified by a Market Leader - Microsoft
Microsoft certifications are the most coveted across the globe, and earning one would give you more importance. Apart from acquiring prominence, this certification provides you an edge over your non-certified peers.
2. Distinct Skills
You will stand out as a professional who loves your job. These kinds of skills will make you a most sought-after professional by organizations that are working hard to make a positive impact in their businesses.
3. You Will Provide More Value to Your Organization
Passing the MB-340 certification exam and earning Microsoft Certified - Dynamics 365 Commerce Functional Consultant Associate certification will help you obtain skills and expertise to provide the best services to your organizations. This makes you the most valued professional for your job profile.
4. MB-340 Exam Indicates Your Willingness to Learn
Studying hard for the Microsoft MB-340 exam will demonstrate to your organizations and colleagues that you're someone who wants to learn and is passionate about career growth. Sharpening your skills helps you to grow and adapt to the rapidly growing IT field. This will fetch many opportunities your way. Your peers and organization will always respect you!
5. Dedication to Proficiency and Quality
Microsoft certifications concentrate on hands-on skills. When you obtain more skills in a particular technology field, this is proof that you are dedicated and are ready to provide quality services at work.
6. Makes You Trusted Employee
Trusted and reliable employees can take up challenges that may come up in the workplace. Nobody has to follow them around for them to carry out their responsibilities. Your seniors know that you can step into a vital role and do the expected job competently, so you will be trusted with more work and even more famous roles.
7. Possibility for a Promotion
By earning your Microsoft Certified - Dynamics 365 Commerce Functional Consultant Associate certification, you boost your possibilities of being assigned more significant roles and scaling the career ladder. This is because your Microsoft credential demonstrates that you are more skilled than earlier. You'll always be the first choice for promotion in your organization.
8. Higher Salary
Professionals with relevant certifications always receive greater salaries than their non-certified peers. Professionals with Microsoft certification make an average between $88,684 and $113,409.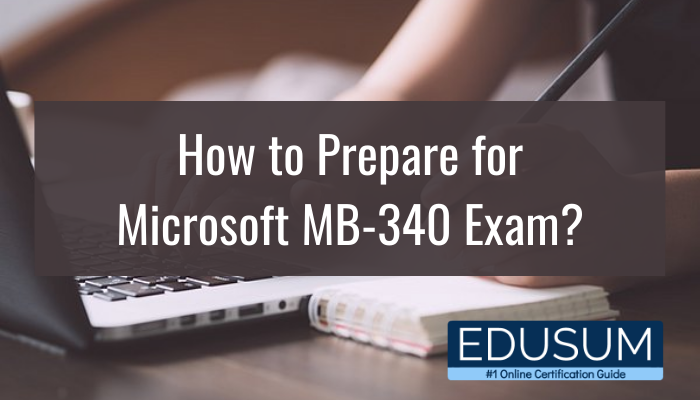 Proven Tips and Tricks for Success in Microsoft MB-340 Exam
1. Make a Practical Study Plan
To start your exam MB-340 exam preparation journey, make a practical study plan that is accomplishable. Take your working schedule and your activities into consideration, so you'll have a more functional and reliable preparation schedule. Preparing for such a Microsoft exam is actually competitive because most exam takers are already professionals in their field. So, you should have a vision of what will happen when you include your study sessions into the day-to-day schedule.
2. Take Advantage of Microsoft official Study Resources
Many applicants take advantage of the study resources offered by Microsoft. To begin with, visit the official webpage of the MB-340 exam to get all the essential information about the exam. After understanding the exam details, you can register for an online training course. You can also buy study guides to ease your preparation.
3. Take MB-340 Practice Test
Taking the MB-340 practice test is a reliable way to revise for the exam and find out your knowledge gaps. Practice questions enable you to practice as though you're taking the real exam. You become familiar with the exam structure and know-how to answer questions in a given time. You'll also know the topics that you still require to improve. Use them many times until you have mastered the exam objectives. Edusum.com provides the best and reliable Microsoft MB-340 practice questions. The practice questions on the Edusum website are written by exam experts and are updated regularly.
4. Engage in Online Study Groups
As you are on your exam preparation journey, it's good to interact with other exam takers. Online study forums and communities make it possible for you to ask questions and get them answered by those who have sat the exam before.
At the End
Start preparing for your Microsoft Commerce Functional Consultant MB-340 certification exam today! Everything is possible as long as you put great effort into studying and learning with MB-340 practice tests from Edusum.com.
Believe in yourself and concentrate on your exciting goals!