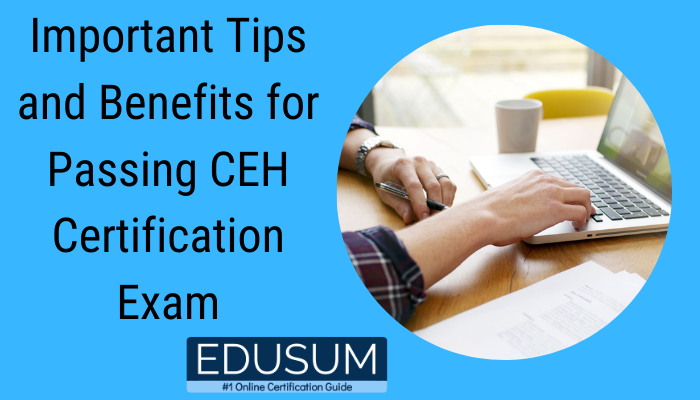 The Certified Ethical Hacker (CEH v11) certification is a trusted and respected ethical hacking training program required by any information security professional. The Certified Ethical Hacker has been the sheer choice of the industry throughout the world. It is a prestigious certification in the IT field and is perceived as a standard certification on the United States Department of Defense Directive 8570. The CEH v11 certification is ANSI 17024 compliant, increasing the credibility and significance of certified professionals.
CEH certification is utilized as a hiring standard. It is a coveted core certification by many Fortune 500 organizations, cybersecurity practices, governments, and a cyber-staple in education across many of the most distinguished degree programs in top universities worldwide.
CEH Certification Exam Structure
CEH Exam comprises 125 multiple choice questions that have to be answered in 4 hours.
EC Councils exams are provided in multiple forms (I.e., different question banks). CEH exam questions measures not only academic knowledge but also real-world practicability. Passing scores are vary from 60% and above to 85% and above, based on the exam forms.
If an applicant does not pass the CEH v11 exam on the first try, you can take the 1st retake right away without any delay. After that, there will be 14 days between each attempt. You cannot attempt an exam more than five times in a year.
Target Audience
Information Security Analyst / Administrator

Information Assurance (IA) Security Officer

Information Security Manager / Specialist

Information Systems Security Engineer / Manager

Information Security Professionals / Officers

Information Security / IT Auditors

Risk / Threat / Vulnerability Analyst

System Administrators

Network Administrators and Engineers
How to Pass the CEH Certification Exam on the First Try?
The CEH certification evidences a professional's skill to become an ethical hacker. Many people want to know how to crack the CEH v11 exam in one sitting. Here are a few tips for breaking the CEH 312-50 exam with a flying score:
Take CEH Course: The best way to prepare for the CEH exam is to enroll in a good CEH course. Please don't make preconceptions about a program based on what you come across on the website; instead, pay attention to what other applicants review about it and then take up a training course.
1. Adopt Self-Study Method
Self-study is an excellent choice whether you enroll in a CEH course or not. You can uncover several CEH books, online training courses, and videos on the Internet, and there are numerous forums available to help you discover solutions to your queries.
2. Make a Study Strategy and Follow It
Planning is the key to accomplishing any goal. Make a study strategy to help you arrange and manage your CEH exam preparation with your professional and personal responsibilities. Make a study schedule and follow it strictly. Fix a time and place for studying so that you may focus without being disturbed.
3. Ensure Familiarity with all CEH Certification Syllabus Topics
Exam candidates should thoroughly understand the concepts they are studying. Applicants' skill to answer scenario-based questions relies on their familiarity with CEH certification syllabus topics. It's more vital to understand the concepts than to rote them literally.
4. Continue to CEH Practice Exam
The key to obtaining excellent CEH certification exam scores is to perform the CEH practice exam as many as possible. To get ready for the final exam, taking the CEH practice exam will give you a perception of how much time you take to answer one question. You can also identify your strong and weak areas and give you an explicit picture of the real exam environment.
5. Know Your Strengths and Weaknesses
It's vital to understand your flaws to succeed in any exam. CEH practice exam will help you see which concepts are solid or weak. When faced with invalid concepts, stay calm and work upon the weak CEH certification syllabus topics.
6. Take Help from Peers
By taking the help of peers or industry professionals, you can clarify any bulky thoughts that may have come up on your own. Actively participating in group discussions with like-minded people helps boost confidence in things you already know well while also perceiving new concepts.
7. Relax and Exercise
Studying for extensive periods can tire the body and brain. Stay relaxed and focused every day by engaging in fitness activities such as yoga or meditation. Make sure to have at least 8 hours of sleep every night.
The Insight Into the Benefits of Ceh Certification
CEH certification unlocks several career opportunities as a certified ethical hacker. Few of them are as following as.
One can become an intrusion analyst, forensic analyst, or security manager after successfully earning a CEH credential.

CEH certification in like manner includes the requirements for such positions as Computer Network Defense (CND) Analyst, CND Incident Responder, CND Infrastructure Support, and CND Auditor.

The average certified ethical hacker salary is 44% higher than IT Security pay rates (CEH salary is $90K approximately).
Conclusion
To pass the CEH certification exam, you'll need to spend a lot of time and effort learning the CEH certification syllabus from scratch. The most valuable hints for passing the CEH v11 exam immediately and efficiently are listed above. Since cyber threats are on the rise, a career in CEH certification is the best option since enterprises require to build a Defense-in-depth strategy and as many security measures as possible to make it more difficult for hackers to enter the system. So, give your best shot and achieve the CEH certification to begin your path toward becoming a certified ethical hacker. You can flourish as an ethical hacker with practice, just like anything else. Do your best, and you'll get your CEH certification on the first attempt.