The advancements in technology are at a high pace, especially in the IT field. Every day we get updates for various software applications and hardware, but these advancements also have raised cyber-crimes. Data has become the most important thing in one's life. And for the safety of our data, we have to take protective steps from hackers who have malicious intentions. Here comes the requirement for an ethical hacker certification.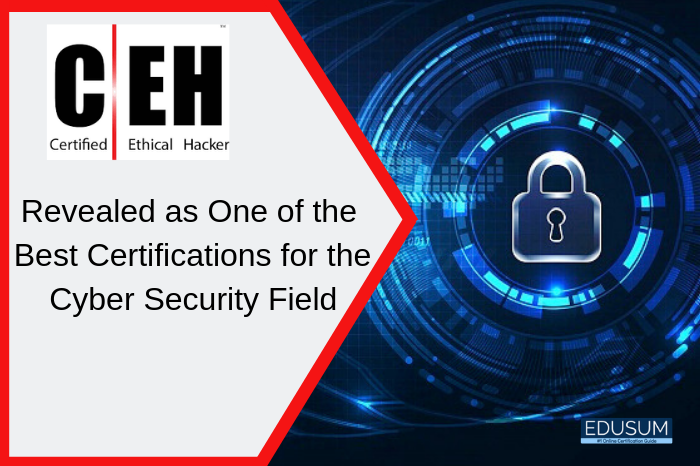 The EC-Council are global leaders when it comes to IT, cybersecurity certifications. EC-Council has certified over 200,000 information security professionals globally that have affected the cybersecurity outlook of infinite organizations worldwide.
With cyber security threats become a very exceptionally and extremely prevalent problem for businesses of late, CEH certification is one that is becoming more and more valued.
What is CEH Certification?
The CEH certification presents you with all of the tricks of the hacker job but qualifies you to practice your new gained power for good.
The CEH certification proves that individuals as certified in the particular network security domain of Ethical Hacking from a vendor-neutral viewpoint. The CEH notifies the people that the certified individual satisfies minimum criteria. It also helps strengthen ethical hacking as an elite and intelligent profession. This certification will assist you to think into the mindset of a hacker. After all, if you want to be a hacker, you must think like one! This will empower you to protect against future attacks.
This certification will place you in control with a hands-on environment with an organized process. You will be exposed to a diverse way of accomplishing optimum information security position in their organization. That is by hacking it. You will be explained the aspects of hacking as mentioned earlier. And the objective of this course is to assist you to grasp the ethical hacking methods that can be used in a penetration testing or ethical hacking situation. Earning this internationally recognized certification indicates obtaining ethical hacking skills and expertise that are in high demand now.
Aimed at a broad range of IT professionals, mainly people working in network and data security, you can look forward to earning a whole multitude of essential cybersecurity knowledge and increase your skill set. It's also internationally recognized, meaning CEH certification significantly sets the standard for ethical hacking, cybersecurity certification.
If you like getting your teeth into something moderately technologically stimulating, take a look at some of the purposes of the CEH certification as outlined by the EC-Council:
To set and govern minimum standards for certification professional information security specialists in ethical hacking measures.

Inform the people that certified individuals satisfy or surpass the minimum standards.

Intensify ethical hacking as an unusual and self-regulating profession.
The Intended Audience
You might already be helping to retain the hackers at bay on both a professional and personal level, one of the fundamental driving factors when it comes to success on the CEH certification is a passion for the industry alongside prior experience of networking and programming.
The certification aims to deliver you with the expertise to master the ethical hacking methodology to employ in an ethical hacking scenario. So, once achieved, you can be competent in the knowledge that you not only achieved highly sought after ethical hacking skills but a universally acknowledged Certified Ethical Hacker certification.
However, CEH certification has been subjected to criticism in modern times for having a lengthy and difficult syllabus, which in some cases is also antiquated. Also, some quarters in the information security field consider that CEH certification does not offer enough focus on Web app and wireless pen-testing. That said, the CEH certification has been approved as a premier security certification from such bodies as the US Department of Defense (DoD) and the US National security agency (NSA). The US DoD has incorporated the CEH certification into its directive 8570, addressing it a mandatory standard to be satisfied by service providers under its US cyber defenders program.
There's a Great Guture in Cybersecurity after Earning CEH Certification
Cybersecurity, as an industry, is expanding. It's essential to recognize that cybercrime is at its greatest peak. By 2021, the total amount of damages as a result of cybercrime is anticipated to touch an enormous $6 trillion per year. What's more, over 43% of businesses have affirmed a cyber-security crime over the past year. To make matters even worse, only 27% of businesses have a formal cybersecurity policy put in place. One of the few silver linings to be had here is that almost three quarters (74%) consider cybersecurity as a top priority.
As many IT companies have already made a CEH certification a mandatory qualification for security-related jobs, it's a no-brainer to jump into this hands-on certification, Particularly when linked with higher salaries.
Conclusion
The CEH certification offered by EC-Council is the most widely recognized certification across the globe with the certified professionals being in high demand in the industry. The CEH certified professionals usually are employed by organizations for several job profiles including security consultant, network security specialist, ethical hacker, auditor, penetration tester, and site administrator. Moreover, being CEH certified is also offered great opportunities in the government IT sector for lucrative job profiles in Committee on National Security Systems, Department of Defense and National Security Agency.