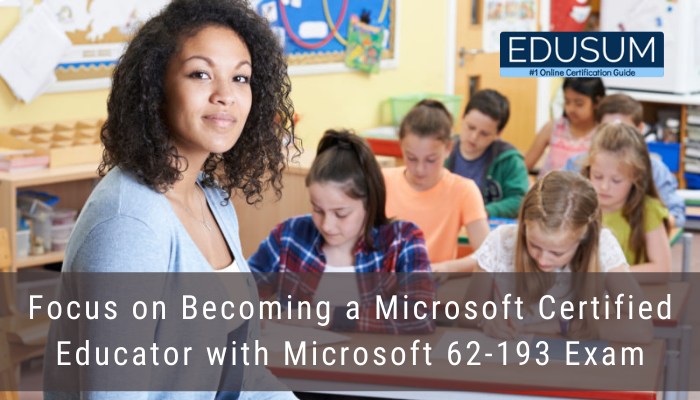 Microsoft Technology Literacy for Educators 62-193 is one of the most important exams that Microsoft has come out with in a long time. With this Microsoft Certification, you will learn how to get your computer to do just about anything that you would want it. The MCE Technology Literacy for Educators certification confirms that educators have the universal educator technology literacy competencies required to give a rich, innovative learning experience for students. MCE certification is best suited for educators-in-training, faculty of teacher training colleges, and in-service educators.
Microsoft 62-193 Exam Information
Microsoft Certified Educator: Technology Literacy for Educators certification exam is an intermediate-level certification exam. It includes all the aspects of depth in the technical questions and delivery methodology of official Microsoft certification by following the complete exam syllabus. Microsoft 62-193 exam questions will give you the most practical experience in the real-world exam.
Microsoft 62-193 Exam Details: