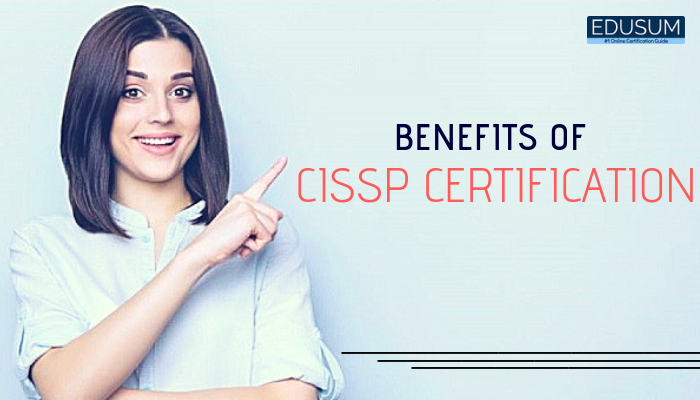 CISSP or Certified Information System Security Professional is a globally recognized certification offered by the ISC2 (International Information Systems Security Certification Consortium). The certification validates a candidate's ability and expertise in all fields of information security. CISSP certified professionals are called upon to define the design, architecture, controls, and management of highly secure business environments.
ISC2 CISSP Exam Summary
Exam Name: ISC2 Certified Information Systems Security Professional (CISSP)
Exam Code: CISSP
CISSP Certification Cost: $599 (USD)
Duration: 360 mins
Number of Questions: 250
CISSP Syllabus: Click Here
CISSP Training: Click Here
The Main Three Domains into Which You Can Categorize It Are:
Industry Recognition
One of the main CISSP benefits, is that it is recognized by top organizations in our new IT industry. Hiring managers are head hunting for CISSP professionals, and they have significant targets to fulfill every quarter.
Efforts that it takes
It takes a lot of energy and effort to acquire such a certification, which includes but not limited to time, resources and energy. The utility and demand are proportional to the energy expended on obtaining CISSP certification.
Advanced Earning Potential
The extent of yearly incomes it can give you is way more than your peers. CISSP certification works as a validation of your skillsets and proof of your commitment to professional advancements, sincerity, and dedication to learning and growth. Besides, making you a domain expert who is reflected through your profile.
Upon thorough research and analysis, a survey conducted on CISSP experts, industry trainers, we have devised a list of top benefits of CISSP certification:
1) Recognized Worldwide
CISSP credential is known across the globe and is highly respected by the majority of big companies such as Google, IBM, P&G, and so forth. They often hunt for CISSP certified professionals and go by the fact that these experts possess knowledge, skills, commitment, and recognition that is required for a particular information security position. CISSP has been recognized as one of the most sought-after certifications in the information security domain.
2) Extremely Popular
Recent reports in (ISC)2 shows that over 140,000 professionals have attained CISSP certification and it is known in more than 160 countries. Since the time it has started, CISSP Certification has been the most sought-after and extremely popular IT security certification, for over two decades, which speaks volumes about the worth.
3) Holding the Court
CISSP Certification is one of the oldest information security certifications and is examined the grand-daddy of all infosec certifications. For almost three decades it has been keeping the court and getting attention.
4) High-Potential of the Salary
CISSP certified professionals earn 25 Percent more pay than the non-certified counterparts. It has been ranked at number 4 out of top 15 highest paying jobs by tech republic survey.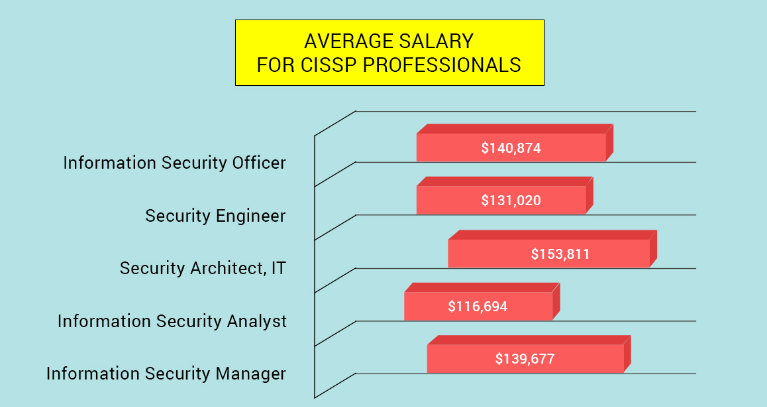 5) The Credibility of CISSP Job-Role
Information security domain is obtaining importance these days, owing to the widespread and raised malicious and cyber-crime rate and different virtual and cloud computing areas coming up. This Certification improves the credibility and marketability of a professional.
6) CISSP Member Benefits
Upon completion, CISSP pros get many benefits such as:
Free Webinars

Networking Opportunities

Discounts on (ISC)2 Education

Recognition: (ISC)2 Global Awards Program

Info-Security Professional Magazine

Discounted and Free Events
7) Most Stable IT Profession
Also, information security has been recognized as one of the most stable professions in IT sector these days with over 80 percent of the respondents in a survey had opted a little to no change in their employment status in the previous years.
8) High-Rate of Salary Hike
It has been seen that the rate at which CISSP pros get wage hike is far more than any other domain in the IT sector.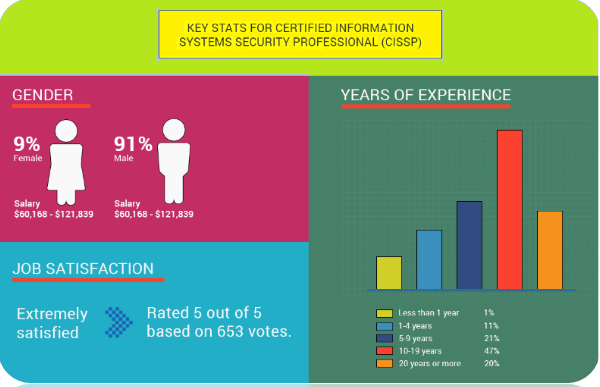 9) Recent Trends and Technological Developments
Recent trends such as bring your device, cloud computing, big data, social media engagement, is expanding like wildfire in the circles and enterprises are adopting such technologies quickly, making CISSP mandatory to handle crucial infosec roles.
10) Handling the Multidisciplinary World
With interdisciplinary and cross-disciplinary being the buzzword of this era, information security pros with well-balanced monitoring skills and risk control with innovative technological implementation are what industry needs.
Use Edusum's CISSP Online practice exam to test yourself in information security concepts. With these CISSP exam questions, you can define all aspects of IT security. For professionals who like to study systematically, the practice sample questions are for you. You can take them multiple times and map your progress.