The Riverbed Certified Solutions Associate – Network Performance Management (RCSA-NPM) program is designed to validate the skills required of pre-sales engineers and technical professionals who can validate knowledge in the theory and configuration of Riverbed solutions, and to be able to conduct demos and proof of concepts in a customer network.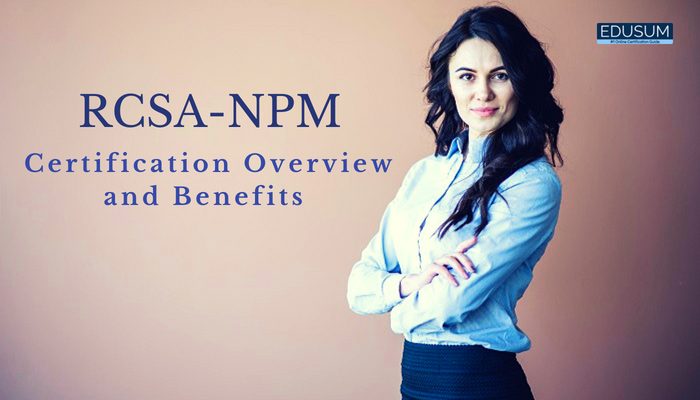 The Riverbed Certified Solutions Associate – NPM certificate is awarded to individuals who prove advanced knowledge and experience with the Riverbed product suite. The typical RCSA-NPM will have taken a Riverbed approved training class such as the NPM200 Performance Monitoring Essentials, and APM200 Application Performance Monitoring Essentials training courses in addition to having hands-on experience in performing deployment, troubleshooting, and maintenance of Riverbed SteelCentral products in small, medium, and large organizations. While there are no set requirements before taking the exam, candidates who have taken this Riverbed authorized training classes and have at least three months of hands-on experience with SteelCentral products have a significantly higher possibility of obtaining the certification.
Steps to Becoming an RCSA-NPM
Building Theoretical Knowledge the simplest way to become knowledgeable in deploying, maintaining, and troubleshooting the Riverbed product suite is to take a Riverbed authorized training class. To assure the greatest possibility of passing the exam, it is recommended that you review the RCSA-NPM Blueprint and Study References and ensure your familiarity with all topics listed, before any examination attempts.

Gaining Hands-on Experience while the theoretical knowledge will get you partway there, hands-on knowledge will also help prepare you to pass the exam. Since all deployments are different, providing an exact amount of experience required is difficult. Generally, we recommend that resellers and partners perform at least five deployments in a variety of technologies before attempting the exam. For customers, and alternatively for resellers and partners, beginning from the design and deployment phase and having at least three months of active, hands-on experience in a production environment would be beneficial.

Taking Online practice Exams to save your time, by practicing online you will get to use to the exams so it will be easier for you to pass the actual exam.

Taking the Exam the final step in growing an RCSA-NPM is to take the exam at a Pearson VUE authorized testing center. To register for any Riverbed Certification exam, please visit http://www.pearsonvue.com/riverbed
Riverbed Recommended Training Courses
NPM200 Performance Monitoring Essentials

APM200 Application Performance Monitoring Essentials
The RSCA-NPM exam includes a different of question types, including single-answer multiple choice, multiple-answer multiple choice, and scenario based. The question distribution is densely targeted toward the multiple-choice variety.
Exam Question Distribution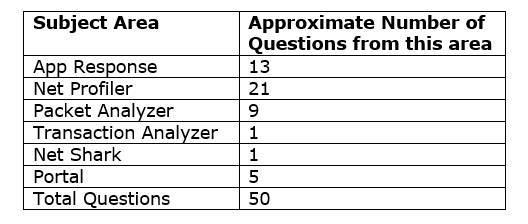 Benefits of Riverbed NPM Certification
Establishes your credibility as a knowledgeable and capable individual regarding Riverbed products and services

Improves your career advancement potential

Entitles you to use the RCSA-NPM certification logo on your business card.