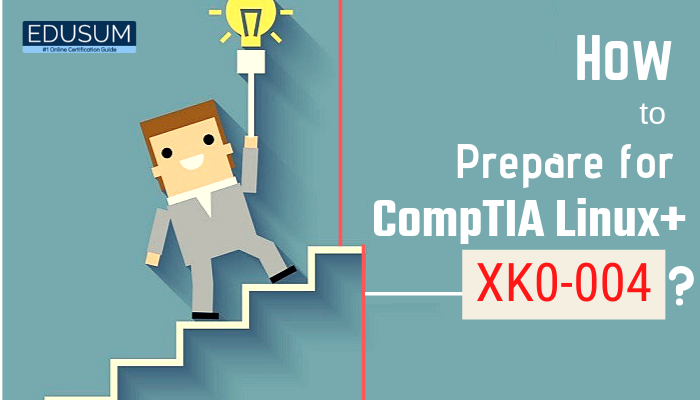 CompTIA Linux+ certification validates one's expertise in one of the most significant operating systems used in IT. Gaining CompTIA Linux+ certification is the beginning of the success that will lead you to advanced and distribution-specific Linux certifications. A certification ending with the '+' symbol, represents a good skill benchmark.
Once you have passed both the exams, you will get CompTIA Linux+ certification. So, let's start here with the XK0-004 exam information.
Linux+

XK0-004

Exam Overview
Exam Objectives
Scripting, Shells, and Data Management

Desktops and User Interfaces

Essential System Services

Administrative Tasks

Fundamentals of Networking

Security
Whereas Linux+ XK0-004 exam mainly focuses on the basic concepts of Linux, Linux+ XK0-004 exam is more precise about the applications, scripting, and security. One needs to have a great knowledge of the files used by a shell and should be easy with the process of shell customization. You should know about script scheduling, writing scripts, and user management. Also, you should have the basic knowledge of logging, email servers, printing, and time servers.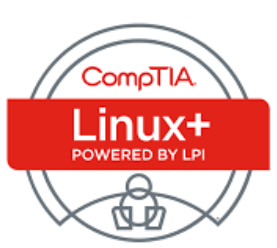 7 Steps to Prepare for Linux+

XK0-004

Certification

Linux+ XK0-004 certification exam needs in-depth knowledge of Linux fundamentals. Thus, it proves your skills and proves that you are an expert and have more knowledge as compare to non-certified associates. Here, we have described some useful tips that will help you to pass CompTIA Linux+ XK0-004 exam. We have tried to facilitate the study process for you. These preparation tips will help you to prepare and pass CompTIA Linux+ XK0-004 exam.
1) Create Your Study Plan
One of the essential steps to prepare for the XK0-004 certification exam is to understand where to focus your energies. You should know the objectives of the certification exam and find your strengths and weaknesses related to the skills, knowledge areas, concepts, and technologies to be tested. Create Your study plan to prepare for the exam while covering all the exam objectives.
2) Start the Exam Preparation Earlier
You should start the XK0-004 preparation at least a few months before the exam so that you do not feel rushed. Start slowly and then get yourself up to the full Exam preparation mode. Review the range of XK0-004 study material. Once you have an idea of what the XK0-004 exam will cover, review the documents to cover the objectives.
3) Begin with Linux+ Study Guide
It is essential that you should read the Linux+ Study Guide to understand the things that are required to pass the certification exam. One of the best guides is the CompTIA Linux+ Powered by Linux Professional Institute. It is a complete study guide that has been written by Linux specialists. This study guide includes the objectives of both the Linux Plus certification exam.
4) Prepare with Some Good Books
There are so many XK0-004 books available in the market, but it is needed to select the good one to study. These books are written by experienced professionals and will be very helpful in your preparation.
5) Review the Available Online Material
There is a lot of stuff available online for the XK0-004 preparation of this certification. You can download multiple e-books that are available free of cost. Also, you can search for XK0-004 online courses. Many Linux training videos are available online you can refer to them to cover exam objectives. You can also try XK0-004 online practice tests on Edusum.com With these XK0-004 practice exams; you will have an idea of exam pattern. It will also help you to gain your speed while attempting XK0-004 exam questions.
6) Test Your Preparation Level Regularly
You should prepare for your XK0-004 exam by testing yourself daily. If there is something that you do not know, you must go and find the answer. This will provide you an idea of what to expect when you are ready to take your XK0-004 certification exam. It makes you find your strengths and weaknesses so that you can work on your weak areas to get fully prepared. You can take some XK0-004 mock tests and practice papers to check your preparation level.
7) Prepare Exam Notes
It is beneficial if you prepare a set of notes while studying. You can write the key facts and commands that you think are necessary from the exam's perspective. You will be able to commemorate the information, and also, you can check out these notes at the time of the exam. So, at that time these notes will help you to bring everything back to the mind that you have read.