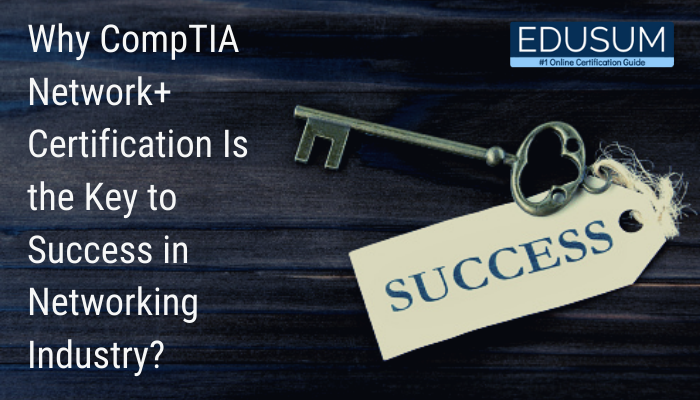 IT professionals skilled in the various areas of networking are in great demand in today's job market. Those sincere about their IT careers should take into account CompTIA Network+ certification to place themselves apart from their colleagues.
The CompTIA Network+ certification equips engineers with the skills and experience to work in many networking fields, comprising cybersecurity, Linux administration, computer networking, Cisco technologies, and many more.
Network+ builds the infrastructure for your networking career. When looking for computer network professionals, most hiring managers require applicants to own the CompTIA Network+ certification.
What is CompTIA Network+ Certification?
The Network+ certification is one of the fundamental networking certifications presented by the CompTIA. This certification forms the groundwork of networking, enabling computer engineers to advance their careers in the field.
CompTIA Network+ Exam Details
The Network+ exam comprises 90 questions in a mix of multiple-choice, drag and drops, and performance-based formats. You have to answer all the questions in 90 minutes, and the results are given straightaway. The passing score for the exam is 720 on a scale of 100-900. The exam Network+ exam will cost $319 USD and is taken in English, Japanese, German, and soon also in Spanish and Portuguese. The applicants are expected to have a solid understanding of the following key objectives:
Networking Concepts 23%

Infrastructure 18%

Network Operations 17%

Network Security 20%

Network Troubleshooting and Tools 22%
Preparation Tips for CompTIA Network+ N10-007 Exam
The only method that can assure you success in the N10-007 exam is thorough preparation. You have to get the best study resources that equip you with how to ace the exam with ease. The following tips will surely help you get through the exam effortlessly.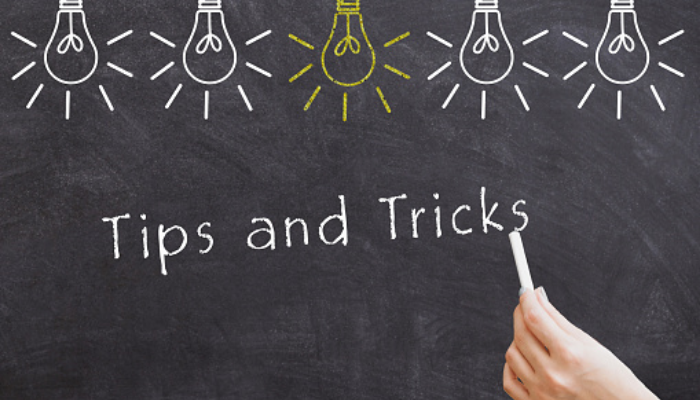 1. Craft Out a Study Plan
To include all the CompTIA N10-007 certification exam objectives systematically, you need to craft out a practical study plan. It should be realistic. When creating one, you should also take into consideration your work commitments and family responsibilities. It is always alluring to procrastinate and even ignore certain topics. Simply put, following your study plan strictly can be a difficulty for most applicants. However, you must adhere to your study plan if you want to avail of it completely. There is no need to have a good plan and fail to follow it.
2. Video course
Training is a very important step to take in preparation for CompTIA certification exams and starting understanding the ideal concept that you will come across when taking the actual exam. To make most of the use of any video course, you should make sure that you have not overlooked any lecture as they are all interconnected. Thus, you might not perceive some concepts well when you skip.
3. Virtual Labs
Networking is all about configuration, installation, and troubleshooting. CompTIA provides CertMaster labs for earning the Network+ certification, where you have to set up your lab and put into practice every theory you have studied. This will help you acquire practical skills needed when referring to the networking environment's actual entities. Make sure that the outflow of every experiment is what is assumed. Else, it will be wise to retry until you regulate to get everything on point. The actual N10-007 exam questions sometimes demand an applicant to have a practical understanding when answering tricky questions.
4. Study Guides
It is good to prepare with a study guide that covers the exam's core guidelines. Study guides from the CompTIA give you a precise picture of what you should study throughout your preparation and what can be measured during the real exam. Therefore, you must buy a CompTIA Network+ N10-007 Certification Study Guide during your entire preparation process to not prepare for the areas that cannot be featured in the real exam.
5. Network+ Practice Test
Practice tests are excellent means of measuring your overall understanding of the material. When you have studied the exam objectives, and you wish to know how well you have learned it, take CompTIA Network+ practice test, and the results you get will reveal to you whether you still require to study harder or you are good to go. The results for practice tests reflect what you are most probably to score when you sit for the real exam. Edusum.com offers CompTIA N10-007 simulation, and this helps the applicant to take the practice test in an exam or study mode. The main goal of the simulation offered to you is to improve your overall understanding of the process.
6. Take Breaks
Because the CompTIA N10-007 certification exam is not a cakewalk and demands thorough preparation, you might catch yourself fully into your exam preparation and forget that your brain needs a rest as well. This is one of the biggest exam preparation mistakes that many applicants make. To get the most out of your study, take small breaks in between your studies and make sure you have enough rest. Your brain works more competently if you give it a break from time to time.
7. Participate in a Network+ online community
Join an active online community or forum where the professionals and applicants share their certification ideas and experiences with the other members of the community to strengthen each other's knowledge. When you carry out just a simple Google search, you will discover a huge list of Network+ forums, personal websites, and wikis where the community helps with problems related to Network+ certification exam preparation. Before joining any group, you should first check its trustworthiness. You should also double-check the source of every piece of information you get from the forum members.
Benefits of Having CompTIA Network+ N10-007 Certification
With the growing number of networking staff, organizations strongly believe that applicants with certifications are the best pick out. It has been approved that professionals who have been CompTIA certified have higher outputs, making them more valuable to the organization. Fortunately, CompTIA certifications are confided by the tech giants like Dell, HP, Verizon, and Intel, to list a few. This offers the Network+ certification holders an advantage when applying for jobs in such organizations.
Since CompTIA is acknowledged throughout the world, applicants who have its Network+ certification find it easier to get jobs such as:
Network field technician

Systems Engineer

IS consultant

Network Analyst

Computer Technician

Systems Engineer
These jobs are quite profitable. For example, as a Systems Engineer, you can have an annual salary up to $108k if you're lucky enough to work with some leading organizations. Also, as an IS Consultant, you receive between $52k–$128k a year. Note that the more qualified employee you are, the higher salary you can make.
In a nutshell
N10-007 exam preparation, with its related CompTIA Network+ certification, gives you the perfect understanding of networking's important concepts. After getting certified, you will have widened your knowledge base along with the career prospects. Assure that you have gained hands-on experience because real-world problems expect the professionals to have a concise understanding of networking. Good Luck!!