GIAC (Global Information Assurance Certification) was founded in 1999 to validate the skills of information security professionals. The purpose of GIAC is to assure that a certified individual has the knowledge and skills necessary for a practitioner in key areas of computer, information and software security.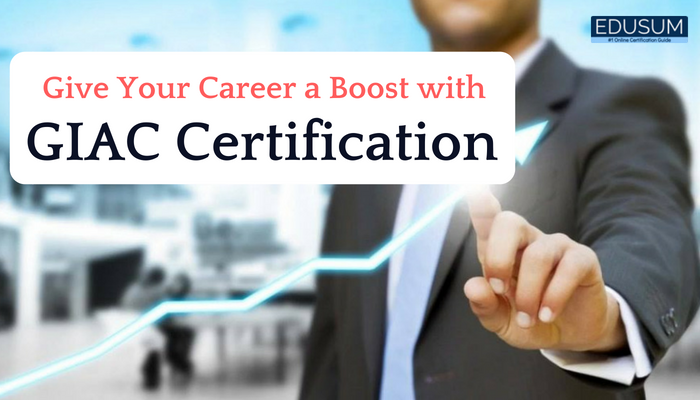 Unlike other IT Security certification vendors, the GIAC program offers training and certifications across a plethora of IT Security specializations including the following:
Network Security Auditing

Intrusion Detection

Incident Handling

Firewalls and Perimeter Protection

Computer Forensics

Hacker and Hacking Techniques

Windows/UNIX Operating System (OS) Security

Secure Software/Safe Application Coding Procedures and Protocols
GIAC offers more than 30 specialized information security certifications that correspond to particular job duties. There are Different education, and certification tracks are available for the following categories:
Cyber Defense

Penetration Testing

Incident Response and Forensics

Management, Audit, Legal

Developer

Industrial Control Systems

GSE
GIAC Exam Process
A differentiating factor which makes the GIAC-based Security certifications stand out from the rest of the crowd is that these tests measure specific skills and knowledge areas rather than just general IT Security knowledge.
GIAC certifications are unique because they measure specific skills and knowledge areas rather than general infosec knowledge. Although there are other entry-level certifications available, GIAC offers the only certifications that cover advanced technical subject areas.
Once you take and clear a GIAC exam, it's important to remember that your particular certification will remain valid for only four years. To stay certified, you must review any new course-related information and retake the associated exam. You have to earn 36 CPE (continuing professional education) credits. Your CPEs can be used for up to three certification renewals.
If you give a GIAC exam and you do not pass it on your first attempt, you will have a four-month time in which to appear for your re-examination. This should give you enough time to restudy the material which you did not understand the first time.
Three Reasons to Earn Your GIAC Certification
Managers use certifications to ensure job candidates possess in-depth technical skills.

GIAC Certifications help IT Security professionals earn promotions and rise faster.

The process of preparing for a GIAC certification benefits you to learn more detailed technical subject matter.
Benefits of GIAC Security Certification
The GIAC security certification are openly advocated and supported by many companies. The main benefits to be achieved by holding this certification include:
Added confidence that you have the knowledge and skill sets expected to carry out complex IT Security tasks. 89 percent of IT decision makers look GIAC certification as proof that certified individuals hold knowledge that can be applied to the job.

The recertification process requires that you hold up to date on the latest, most current information and data.

Many employers now require that job candidates have a GIAC security certification. Holding one will put you at the very top of the job applicant list.

Apart from getting quick employment with many companies, there are also financial rewards for taking a GIAC based certification. Examine some of these statistics:

81 percent of hiring managers consider the GIAC certifications a factor in their hiring as well as salary making decisions.

41 percent of hiring managers state that their organizations use the GIAC certifications as a factor when determining salary increases.

Foote Partners names four GIAC certifications in their list of the 10 Hottest Certifications, including the #1 certification GIAC Certified Incident Handler (GCIH).
Regarding actual, hardcore numbers, the average salary for a GCIH certification is right at about $78,134 to $118,664, Certified GSEC get approx. $75,227 to $118,030, and Certified GCIA can get around $71,374 to $112,000. Of course, this is mainly dependent upon the IT Security field in which you work.